Nursing
Bring your passion for care and professional development to South Shore.

Let's connect.
We'd love to have you on our team. Fill out the form below and a recruiter will be in touch with you shortly.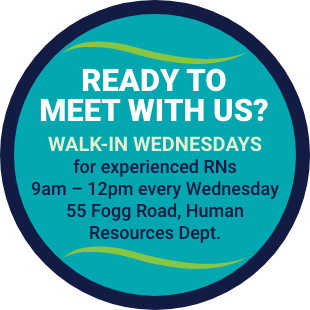 If you are a nurse who places a priority on learning and professional development and wants to work for an organization that provides quality patient care, South Shore Health is an excellent career choice. The largest independent health system in Southeastern Massachusetts, we are growing at a rapid pace and we want our nurses to do the same. It all starts with offering a great environment that includes the following:
Shared governance
Clinical ladder program
Magnet® designation
Strong working relationships with physicians and other health care practitioners
Supportive leadership
Why Join South Shore Health?
$15/hour shift differential for weekend nights
$8/hour differential for weeknights
$5/hour differential for float pool
Flexible schedules
Hassle-free commute to the South Shore
Medical/dental insurance available on day 1
403(b) retirement savings plan
Free parking
More great benefits
Benefits
Many Specialties to Explore
Ambulatory Surgery
Birthing Unit
Cardiac
Case Management
Community Mobile Integrated Care
Emergency Department/Level II Trauma Center
Endoscopy
Float Pool
Geriatrics
Home Health/Visiting Nurse
Intensive Care Unit
Intermediate Care Unit
Med Surg
Mental Health Bridge Program
Neonatal Intensive Care Unit/Level III
Neuro
Obstetrics
Oncology
Operating Room
Orthopedics
Pediatrics
Perioperative
Primary Care
Professional/Leadership
Quality/Health Information/Informatics
Rad Oncology
Recovery Room
Repro-Endo Clinic
Keep Growing and Advancing
We offer many opportunities for ongoing learning, training and career growth. Every area of our operations has a defined career path so you can move ahead when you are ready. Additional programs include:
RN New Grad program
RN Transition to Practice program for specialty areas
SIM Lab Experience
Tuition reimbursement of up to $3,000 per year (full time) and $1,500 (part time)
Partnership with Simmons College for RNs obtaining a BSN, MSN or Master's in Health Care Administration
Scholarship opportunities through The Friends of South Shore Health
Funding for certification programs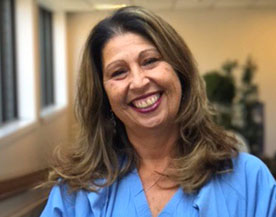 " What sets us apart is the fact that we are a caring institution that puts patient safety and care as our Number 1 priority, and we also care about staff. The environment is friendly and professional, which adds up to a feeling of family. It's the best place I've ever worked. "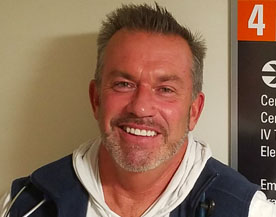 " The hospital provides us with great balance between work and personal life. South Shore Hospital is small enough to give that caring, community feeling, but is one of the busiest hospital settings in the state, so it provides exciting experiences, has leaders in science and offers cutting edge protocols. "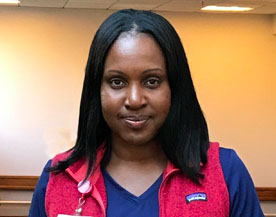 " At SSHS, the staff is supported by great orientation, educational opportunities and the chance to further your education. I started as a Staff Nurse and now work as a Clinical Coordinator. I also enrolled in the MSN program and received a master's degree in Nursing Administration. "